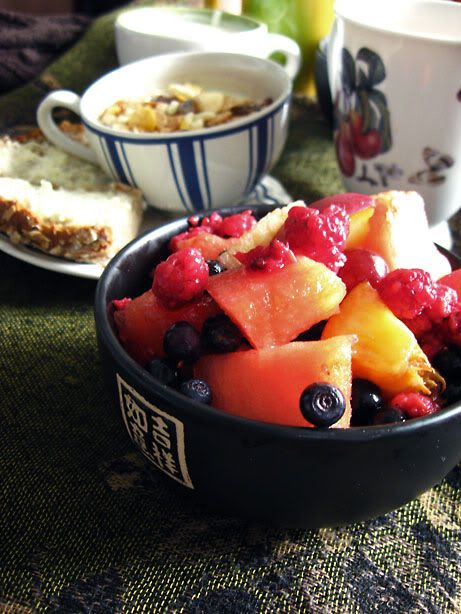 Today we have a special guest, Essi, my lovely girlfriend. Or her breakfast, at least. And no, we were not breakfasting during an earthquake, the cups just thought so.
Homemade yogurt and goji (Essi's with müesli), multifruit salad (apple, nectarine, watermelon, blueberries, raspberries, red grapes), grapefruit juice with hot water and honey. Essi also had oat bread with goat cheese spread.
Home remedies for an aggressive cough? Anyone?