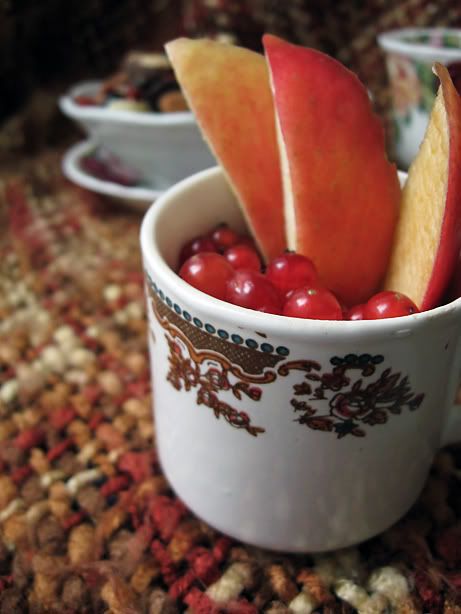 My favourite porridge (the same as the other day, organic porridge, blueberries, banana, nuts, goji and chocolate), some apple, red currants, camphor oil with hot water and honey for my cough.
Yesterday there was a feast! with my dear wife (not by law, no), Fanni. Here's the evidence.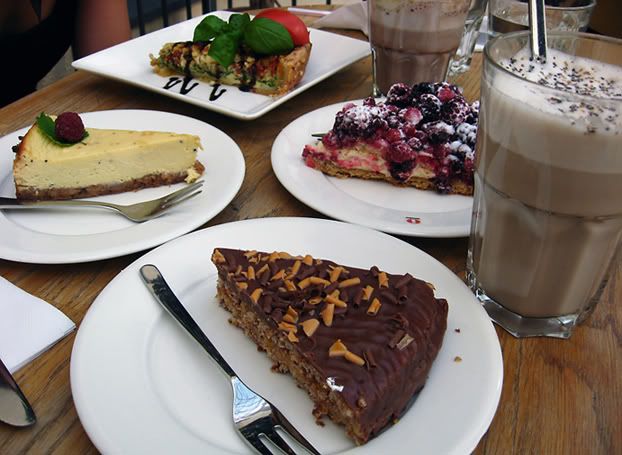 Yes, we ate it all. It was gooood.